Agewell Interaction Centre for older persons
Agewell Foundation has been working for the empowerment & welfare of Older Persons since its inception. Presently Agewell Foundation has a network of over 7000 primary volunteers and 75000+ secondary volunteers spread across 630 districts of India. Agewell interacts with over 25000 older persons and other concerned people on daily basis through its nationwide network of volunteers.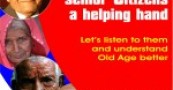 Delhi Police training & sensitization program
Agewell Foundation has initiated a project to provide training to Police personnel and sensitize them towards older persons. Under the project Agewell Foundation will conduct training program for the Delhi Police. Read more..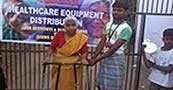 Perceptions towards Human Rights of older persons
Agewell registers old people who live alone and welcomes them into its fold of warmth and caring. Having tied up with leading doctors, hospital services, security agencies, trained counsellors. Read More
Agewell Monitoring & Evaluation Centre
Innovative research studies, supervision and evaluation for routine social projects are proposed at Agewell Monitoring & Evaluation Centre.Family Welfare & Reproduction, Public Health, Women Empowerment, Older Persons' Empowerment, Nutrition, Child Labour, Education & literacy, Agriculture , Employment & Self Employment, Public awareness, Integrated Rural Development, Women's Development, Tribal Welfare, Opinion surveys, Natural disaster zones, Any other social activity. Read more..
"Older Women in India" – A note by Agewell Foundation
India's elderly population has already crossed 100 million mark during 2011. As per analysis of census data and projections, elderly population
Videos