Older Persons often face these questions in their lives :-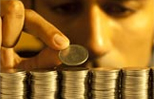 How much money will be needed by them (or by a family) at various points in the future?
Where will this money come from (e.g. savings or borrowing)?
How can they protect themselves against unforeseen events, and risk in financial markets?
How can family assets be best transferred across generations?
How do taxes (ta subsidies or penalties) affect their personal financial decisions?
Personal financial decisions may involve paying for financing durable goods such as real estate, buying insurance, e.g. health and property insurance, investing and saving for medical requirements. We need to spread financial literacy among older persons, to enable them to make appropriate decisions in managing their personal finances. We should focus on raising levels of financial literacy in our programmes for the welfare of older persons.
While it is important and urgent to evaluate and provide for fulfillment, possible needs of every older person in a multi-faceted manner, it is equally critical and necessary to ensure their financial security.
Establish a national reach interfacing with the aged in the country
Promote investment schemes with pension benefits in Old Age
Strengthen base of medical insurance of older persons in the country
Educate the aged with the means of securing their valued years through appropriate investment tools and decisions
Disseminate information related to means of saving for young and the Older Persons.