Symposium on Pluralism and Demcracy: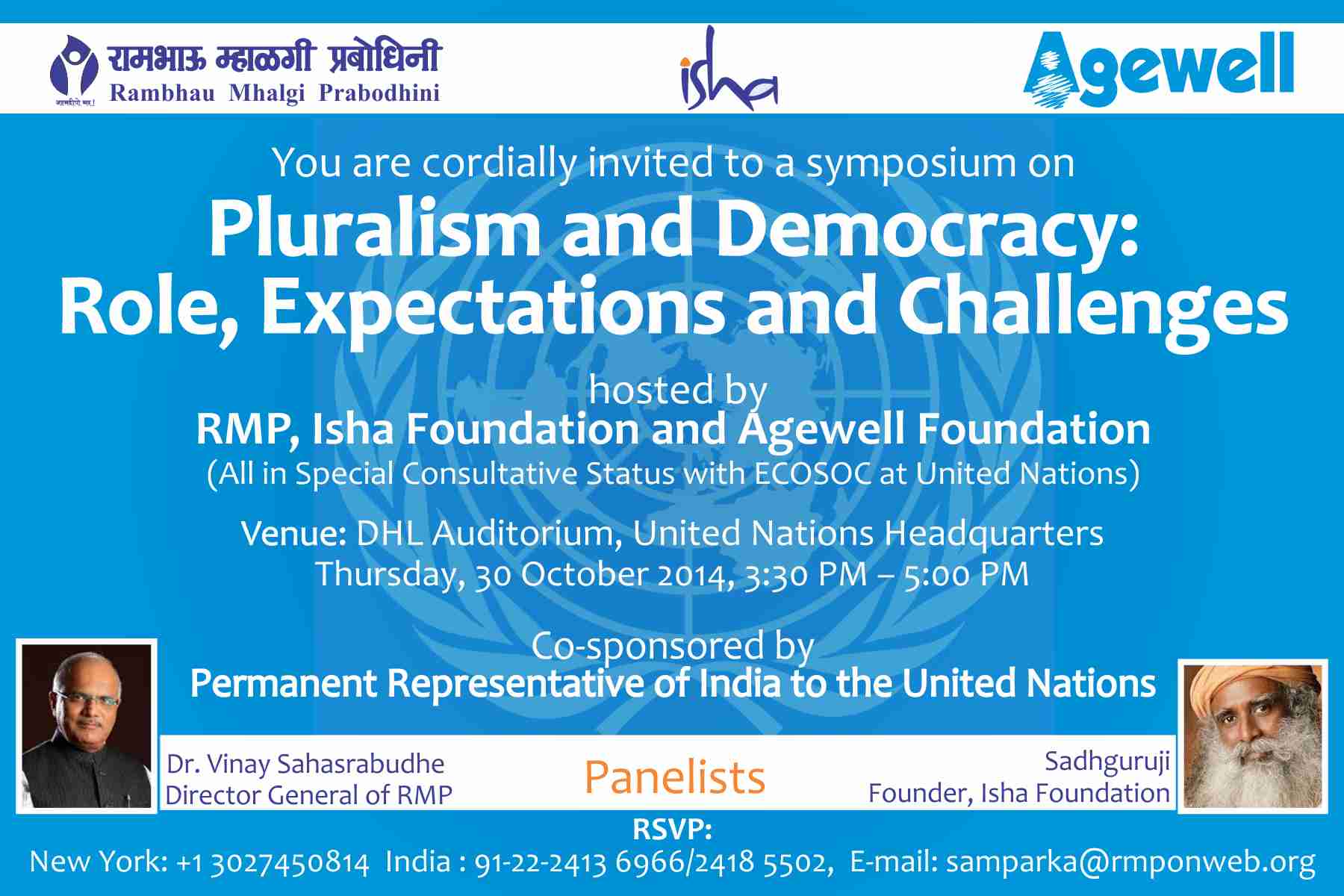 Participation in United Nations/International Conferences
Representatives of Agewell Foundation participate in various United Nations/International conferences from time to time. During the past years, Agewell Foundation has participated in the following conferences-
Participated in 9th session of OEWGA at United Nations in July 2018 at United Nations Headquarters, New York, USA
Regional Expert Forum on Integrated Care for Elderly, Nanjing, China, March 2017.
Preparatory Regional Expert Meeting: Third Regional Review of the Madrid International Plan of Action on Ageing, June 2017, Bangkok
58th Session of the Commission on the Status of Women, 10 to 21 March 2014, United Nations Headquarters, New York.
Regional Expert Meeting on Long-Term Care for Older Persons, 18-19 December 2013, Shanghai, China.
2012 United Nations ECOSOC High Level Segment on Promoting productive capacity, employment and decent work to eradicate poverty in the context of inclusive, sustainable and equitable economic growth at all levels for achieving the MDGs", 2-9 July 2012 at the United Nations Headquarters in New York.
Second Session of the Open-ended Working Group on strengthening the protection of the human rights of older persons, 1 to 4 August 2011, United Nations, Conference Hall-1, New York, participated as a Panelist.
Regular Session of Committee on Non-governmental Organizations of ECOSOC, United Nations, New York, 31st January to 9th February, 2011.
Represented Government of India Delegation for Second Word Assembly on Ageing, 2002, Madrid, Spain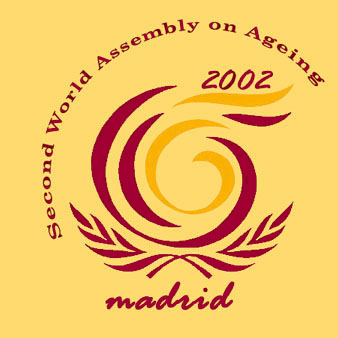 Representations to concerned authorities
During the past years Agewell Foundation has sent many representations to concerned authorities, responsible for the welfare and empowerment of older persons at national as well as international level.
Latest Recognitions for Social Innovation
Short-listed for Finalists of Marico's Innovation Award, 2014
Short-listed for Finalists of Times of India Social Impact Awards, 2012